Happy Birthday to me!!!!!!
I am having a pawtastic day. L and I have been for a long walk down to the pet shop to get some doggy beer for my special day. The walk was brilliant, so many new smells and lots of different lamp posts for me to christen.
The first pet shop was out of doggy beer, but the lovely lady behind the till gave me a dog treat. And no doggy beer at the other pet shop, but again I got lots of strokes and a yummy treat, result.
L & C have just given me a scrummy birthday cake which I devoured in 2 minutes and my presents were some treats and erm....a giant bow tie! I have to admit I was a bit dubious, but I look very dashing in it. Check out the photos below...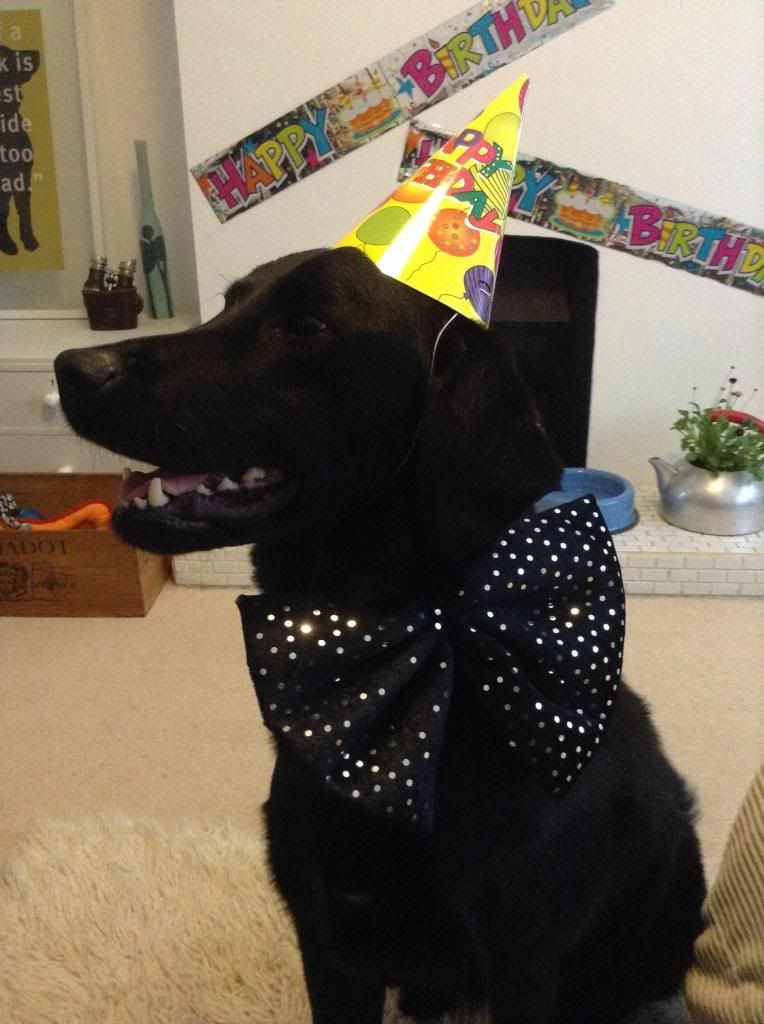 Let's party!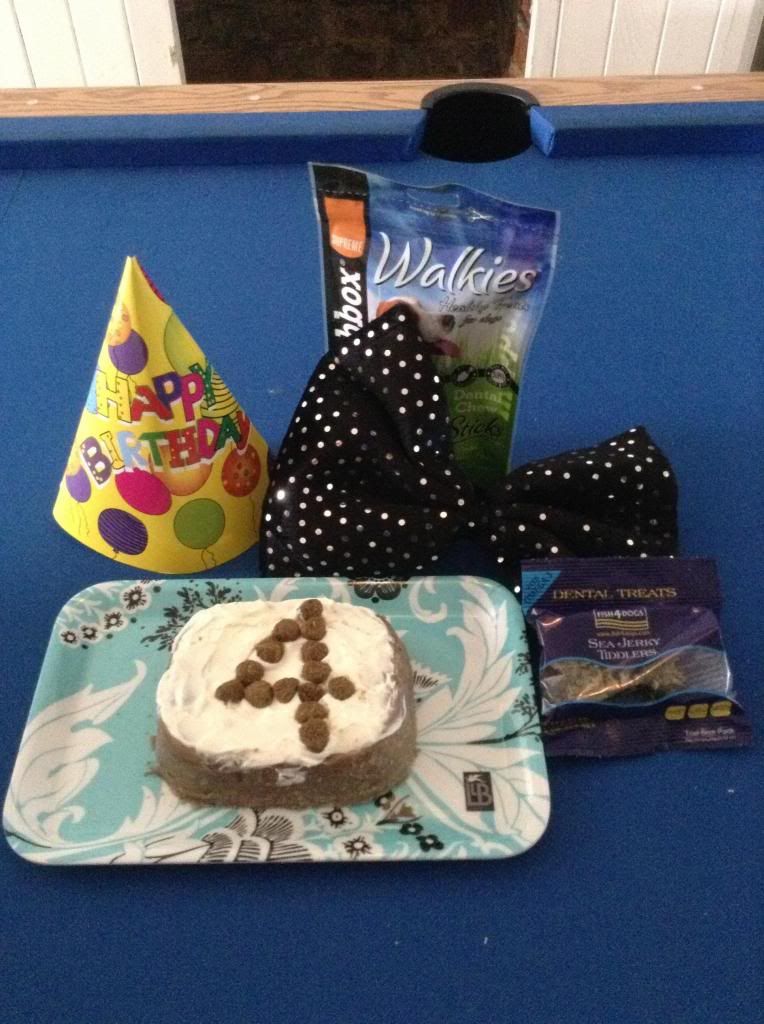 Presents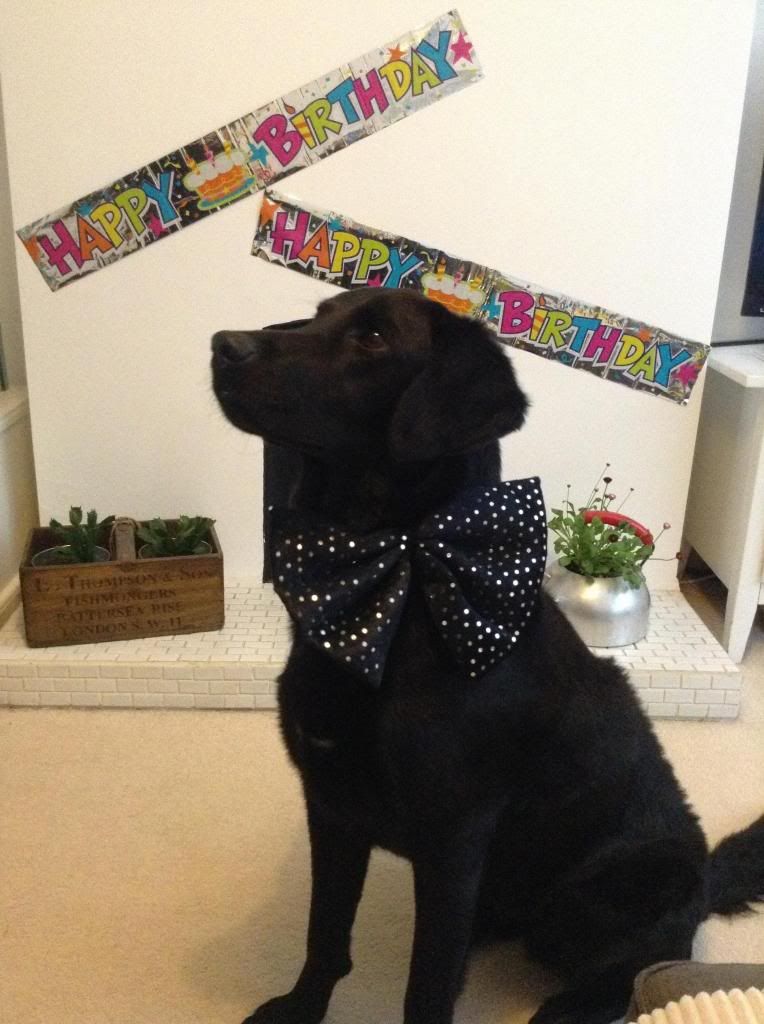 Bow tie birthday boy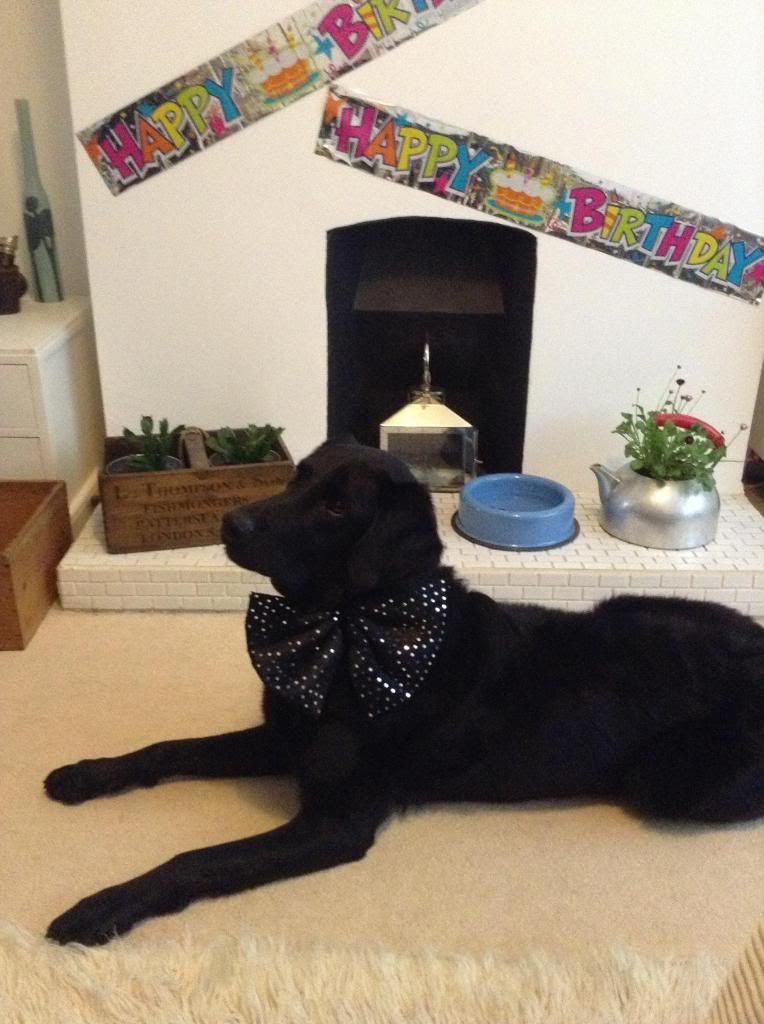 How dashing do I look?